Purchase a New Volkswagen ID.4 at MSRP from Anywhere in the United States.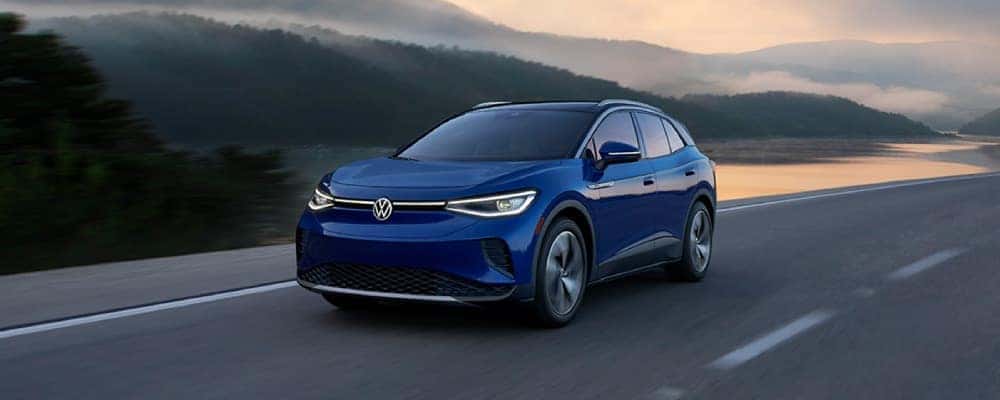 ---
Even if you're not located near our dealership in Minneapolis, we can help you get behind the wheel of a new Volkswagen ID.4. at a fair price.
We offer exceptional customer service so you can expect to enjoy an online buying experience at our dealership that's simple and hassle-free.
How to Purchase Your New Volkswagen ID.4 Online
We offer an online buying experience so you can purchase a new Volkswagen ID.4, even if you're not located near our showroom.
After you've placed your online order for the new Volkswagen ID.4, you'll have two options when your vehicle is ready for delivery. Those options include:
1. Visit Us In Minneapolis
After placing your order, we'll keep you updated on when your vehicle will be ready for delivery.
You'll work with an expert from our dealership to confirm pickup details at our dealership.
Once you've been notified of a delivery confirmation at our dealership, you can make travel arrangements to Minneapolis. Westside VW will cover up to $500 of travel expenses. We can also pick you up at the airport if you need a ride to our dealership once you've arrived in Minneapolis.
We'll assist you with any final paperwork and you're ready to drive home your new Volkswagen ID.4
OR
2. Luther Direct Online Purchase & Delivery Experience
Enjoy a stress-free experience with our Luther Direct online purchase and delivery experience. After you've picked the perfect new Volkswagen ID.4, you'll start by signing documents online.
Once the documents have been signed, we'll keep you updated on the status of your vehicle.
When your vehicle has arrived, you'll pay the shipping costs and we'll set up your shipping arrangements.
Your vehicle will be safely delivered to your doorstep.
What We Love About the New Volkswagen ID.4
So, why is the new Volkswagen ID.4 so popular? If it's hard to find one in your local market, it's likely because they're being purchased by so many drivers. There's plenty to appreciate about the new Volkswagen ID.4 because it delivers innovative technology and incredible performance to boot. Here are just a few of the highlights we enjoy about the new Volkswagen ID.4:
Near-instantaneous acceleration
Quick charging times
Impressive driving range
Part of a large charging network
Premium interior materials
LED lighting
And more!
Find a New Volkswagen ID.4 Today With Luther Westside Volkswagen!
If you're ready for a new Volkswagen ID.4, our professional and friendly team is ready to assist. Please don't hesitate to let us know if you have any questions and we look forward to working with you!