Alignment Services at Luther Westside Volkswagen
Keeping your vehicle in alignment is an important part of maintaining it. When a vehicle is properly aligned, the tires wear more evenly and you'll see improved fuel efficiency. While the owner's manual will provide guidelines for regularly scheduled maintenance, it's important for you to be aware of how the car is performing. Wheel alignment may seem like something that can be put off but in the end, it will keep the vehicle performing the way that it was intended to. At Luther Westside Volkswagen in St. Louis Park, MN, our team can quickly take care of your vehicle and get you back on the road.
---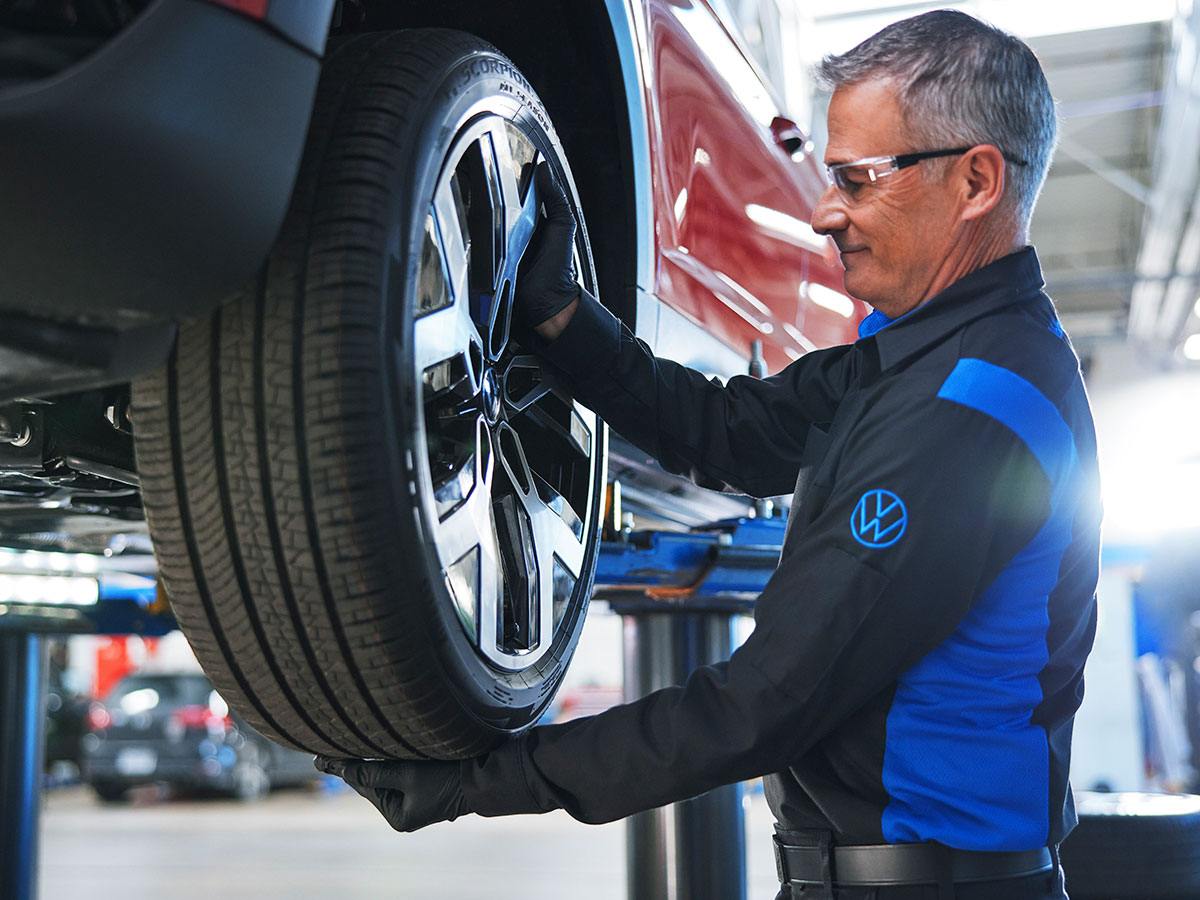 Taking Care Of Your Vehicle's Alignment
Whether you need a two-wheel alignment or a four-wheel alignment, the processes are similar. Before a vehicle leaves the manufacturer, all of the wheels are calibrated using special equipment. This aligns them and tilts them to the specifications of the designers. Normal driving conditions, such as rough roads, curbs and other normal bumps can shift the tires slightly off from this optimal positioning. To return the tires to their original position, you need to have an alignment performed.
Misaligned Wheels
Misaligned tires will cause the vehicle to pull to one side. Constantly correcting the vehicle's position by overdriving will cause the engine to work harder and create uneven wear patterns on the tires. If not taken care of, the tires may even start to bulge. In essence, this creates unsafe driving situations. The tires are at risk of blowing out on the freeway. Also the overdriving drives additional stress to the CV joint and axles. Tires will have to be replaced more frequently.
  Service Department
Alignment Services
Getting Your Wheels Aligned
When you come in for an alignment, the technician may also recommend rotating your tires at the same time. It's a good idea to perform these two maintenance tasks at the same time. In front-wheel drive vehicles, the front wheels do more work. By rotating them, you can greatly extend their lifespan.
Manufacturer's Recommendations
It's a good idea to follow Volkswagen's recommendation as outlined in the owner's manual. Most vehicles need an alignment every 10,000 miles. However, if you notice any issues, it needs to be taken care of before then.
Schedule Your Alignment Services at Luther Westside Volkswagen
At Luther Westside Volkswagen, our team is ready to help care for your vehicle. We offer both two-wheel and four-wheel alignments. We know that your day is busy so we work hard to get you back on the road quickly. Don't put off caring for your vehicle. Come see us today!
  Schedule Service