Transmission Services at Luther Westside Volkswagen
Without its transmission, your Volkswagen vehicle is stuck in its tracks. Because of its importance, you need to visit Luther Westside Volkswagen in St. Louis Park, Minnesota to have it serviced on a routine basis. New transmissions are sealed to prevent leakage. It's essential that you have a dealership service your transmission to ensure that all of the maintenance steps are followed and that the right type of fluid is used during the exchange.
---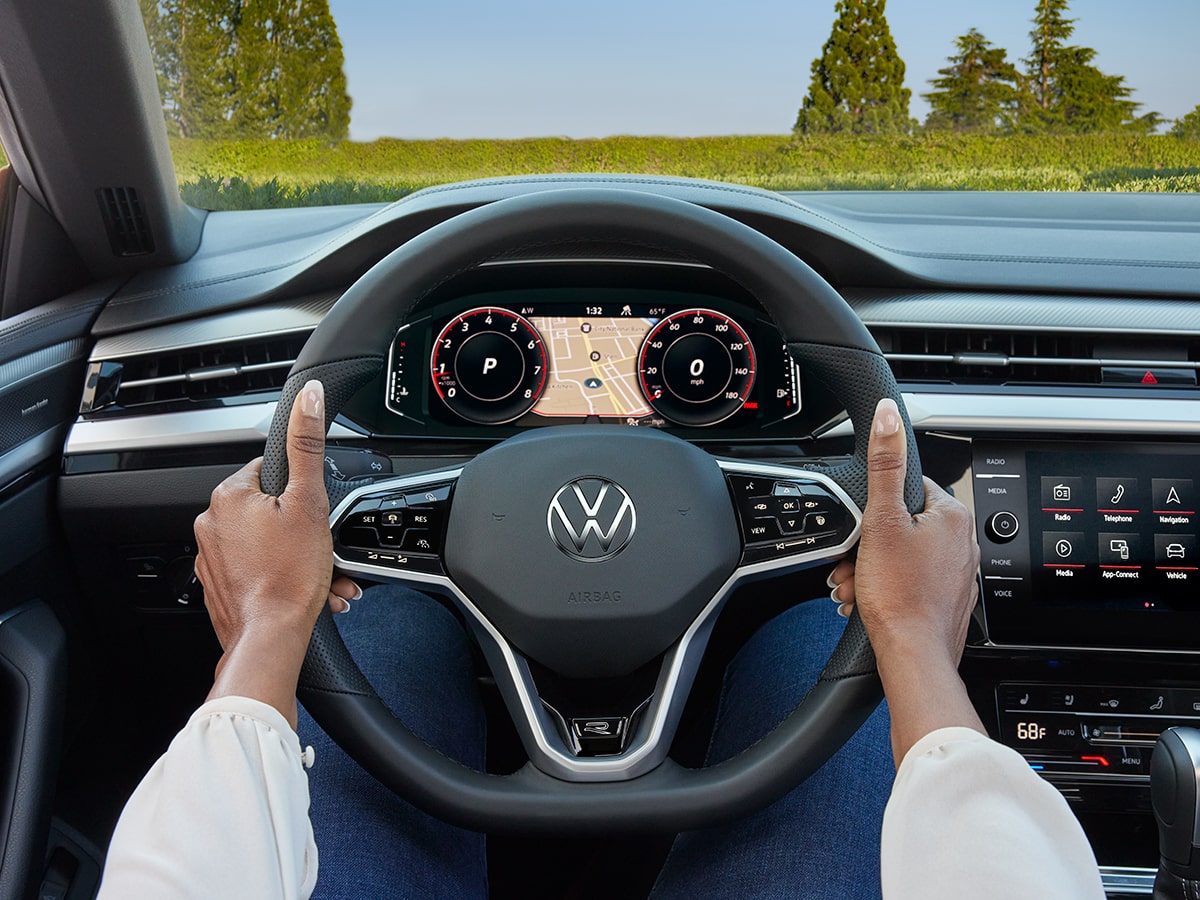 Routine Transmission Maintenance
Routine transmission maintenance involves inspecting the entire system, both inside and out. The mechanic will look for worn or damaged components and make sure that every piece, no matter how small, is in good working order. 
We will also look over all of the hoses, brackets, and other components that work with the transmission to make sure your car continues to handle smoothly. Your Volkswagen transmission should be checked every 30,000 miles when you take your car in for its regular maintenance inspection.
Volkswagen Approved Parts and Fluids
Anytime you have your Volkswagen transmission serviced, it's essential that you only use parts and fluids that have been approved by Volkswagen and its manufacturer. The mechanics at Luther Westside Volkswagen uses parts and fluids that come straight from the manufacturer. This guarantees that each one meets or exceeds the standards put in place to ensure your Volkswagen vehicle runs as smoothly as possible for as long as possible. Each Volkswagen certified part also comes with a money-back guarantee.
  Service Department
Transmission Services

Trained, Professional Staff
When you visit Luther Westside Volkswagen in St. Louis Park, Minnesota, you will always work with a member of their highly trained, professional staff. Each staff member goes through rigorous training, especially those who work in the Service Department. When it comes to transmission service and repair, each mechanic receives continuing education so that they know the latest techniques that are available and approved by the Volkswagen company. This ensures that every time you take your vehicle to the dealership, you are always getting the best possible service.
Schedule Your Transmission Services at Luther Westside Volkswagen
At Luther Westside Volkswagen, residents who live in the St. Louis Park area are encouraged to visit the dealerships service department for all of their routine maintenance needs. By taking proper care of your vehicle, you will get many years of use. Visit the dealership today and find out when you need to service your vehicle. The staff will be more than happy to schedule an appointment and answer any questions you may have.
  Schedule Service